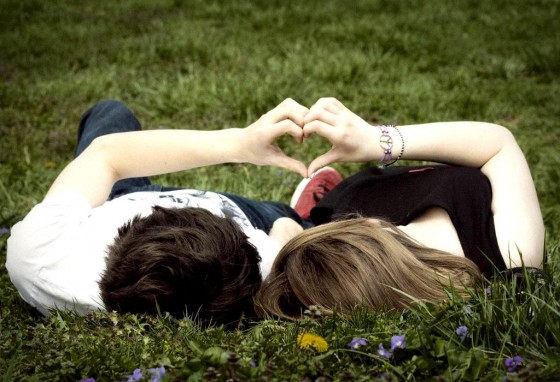 We Know Exactly!
It wasn't that long ago, and surely at the time,
it wasn't exactly what we had in mind.
That we would gradually lose each other's grasp,
leaving young infatuations behind.
For a while I questioned what there could ever be,
as you danced your life away from me.
We know exactly from our heart's emotion
about impetuous and ardent love so pure,
about our inner most dreams, some secret notion,
and enchantments that still endure.
You know exactly what you need from me,
I know you like to make up when we disagree.
I know exactly how you want me to act,
you know your prime objective is not to distract.
I know exactly when you smile at me,
that you know exactly what you do.
You know you melt my heart when we kiss tenderly,
I know I make you happy with my point of view.
We know exactly and we don't pretend,
that we don't know it's true,
'cause you feel it when you're close to me,
and I see it when I look at you.
A note from Chris
I am submitting this poem today for d'Verse Poets Pub~ OpenLinkNight ~ Week 32
About the photo!  I just love this picture by Trey… does it go with the poem?  I wanted an image that would convey an idea of  "standing strong against the test of time"!  It's hard to find that perfect image to pair up with my poem every time!  This photo is used with permission from Trey Ratcliff at www.stuckincustoms.com.  Stuck In Customs is the number one travel photography blog.
© Chris Wood 2012 All Rights Reserved
You might also like: